Black Madness at Fitnessgalan i Globen.
Black Madness is a "Hardcore Line" with well-selected dietary supplements for those who wants the absolute best conditions to optimize their training and to take it to the next level.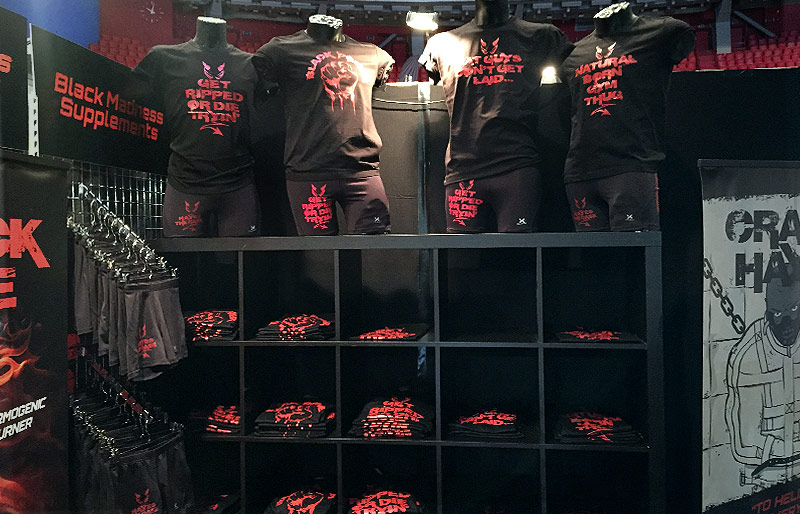 Black Madness make great efforts to achieve that little extra to boost your workout results and goals.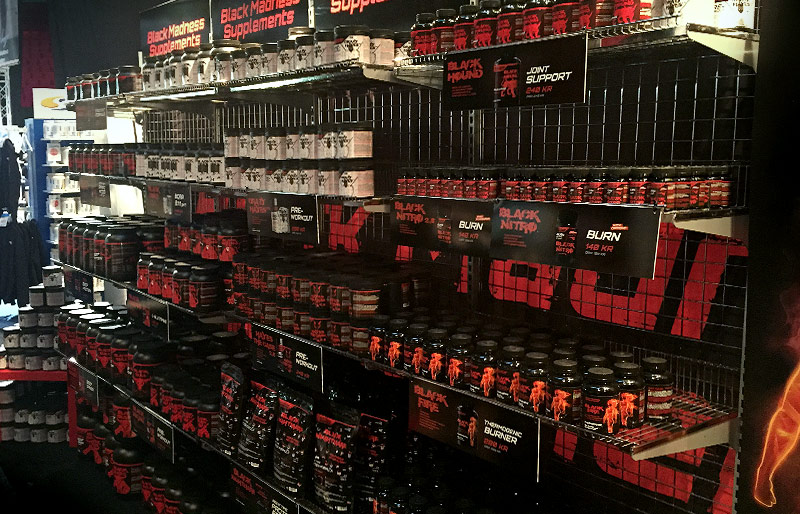 Black Widow, The Thing, ZMAsh, Diablo Negro, Plata o Plomo and Gladiator Killer are just a few of the dietary supplements from Black Madness.
Label design by Diablito Studios.