Black Madness expands again.
Black Madness ads a new item to the range of awesome supplements with clear results. Never Back Down is the latest product on the shelves and just like the rest of the supplements from Black Madness it´s Diablito Studios that provides the label design.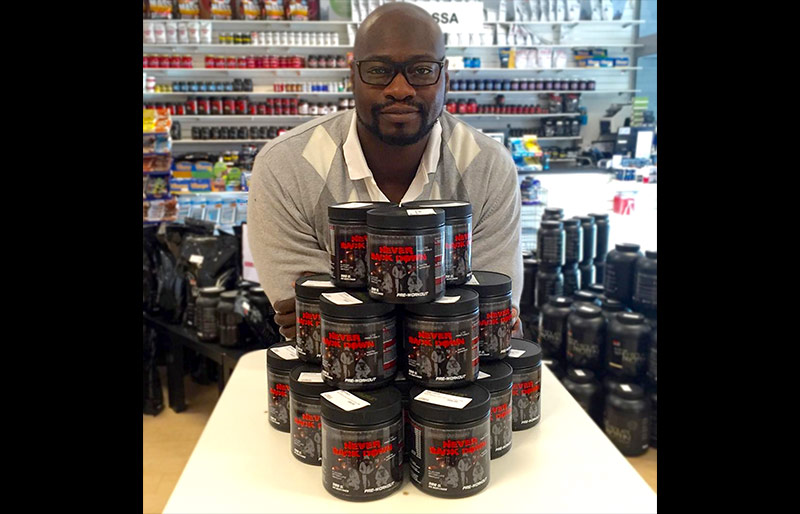 Once you realize what it is you are looking for there are no longer any alternatives. Black Madness new pre-workout personifies the attitude and feeling of what real raw exercise is about. Never Back Down is todays most extreme and exceptional performance enhancer for those who do not want to have anything other than the most controversial product on the market.
With hefty doses of the most effective Arginine (Arigin-AKG), the performance-enhancing Citrulline Malate and with a high-tech engineered modified whey peptide, called Nitro-PEP, the flow of blood to the blood vessels will expand to its full capacity. In combination with Beta-alanine you will get an awesome pump with an increased amount of nutrients to the muscles, and with a reduced lactic acid production, which helps you achieve maximum.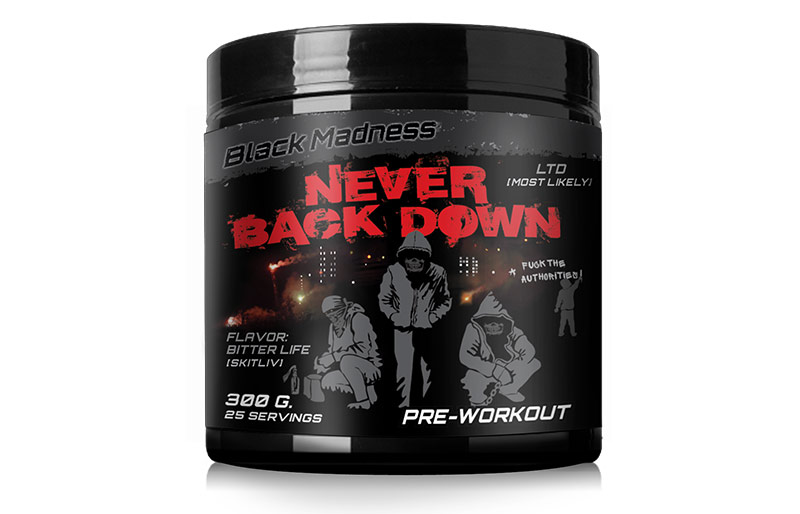 Black Madness believes that most pre-workouts on the market today aren´t able to maintain a sufficiently high concentration level to push your muscles to their utmost. With a cocktail of Rhodiola, Forskolin and Amaranthus Cruentus "Never Back Down" provides sustained energy and a focus feeling that maxes capacity in the smallest individual muscle cells up to the central parts of the brain that controls your mental abilities.