Black Line's new series with 100% vegan products.
BCAA, Protein and EAA + Leucine is available in several different flavors.
Label design by Diablito Studios.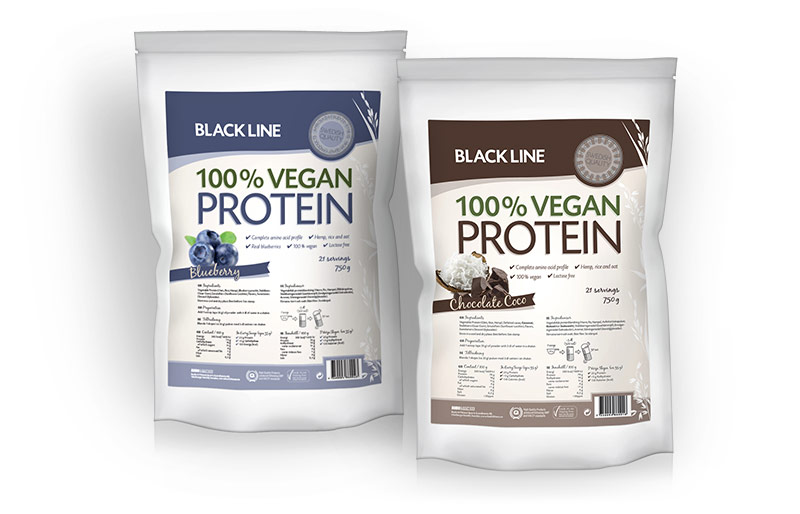 Black Line´s Vegan Protein is a high quality protein that fills a big gap in the market. This protein is entirely vegetable!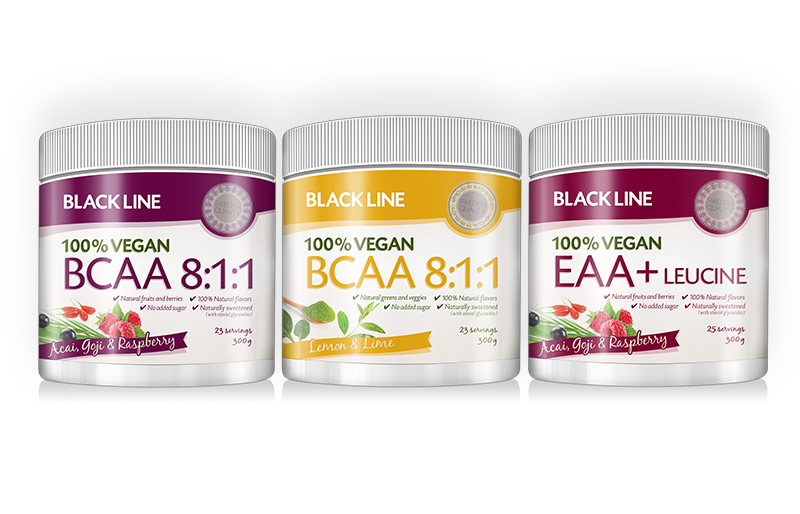 Black Line´s 100% Vegan EAA Essential Amino Acids are flavored completely without artificial additives with natural fruits and berries. 25 servings per pack, 1-2 servings per day.