New website from Diablito Studios for Oppistuggu Farm, including Klövsjö Gårdsbryggeri, Restaurang HumleLiret and more.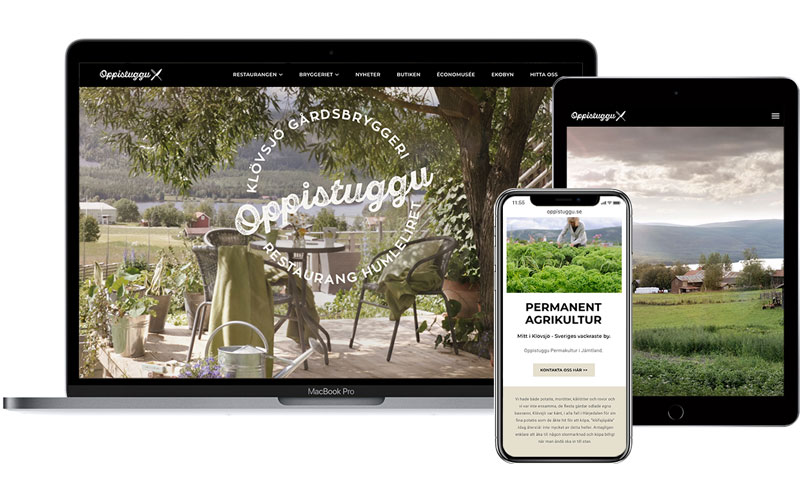 Here at Oppistuggu farm in Jämtland you can find Restaurant HumleLiret, Klövsjö Gårdsbryggeri, Oppistuggu Gårdsbutik, Économusée and Oppistuggu Permaculture.
This is what happens when collaborations works like a charm.
Oppistuggu Farm. Since 1730.
Click here to read more >>
Klövsjö is a village in southern Jämtland that began to take shape in the fifteenth century. The village is beautifully situated on a southern slope at the foot of Klövsjöfjällen. The valley and the lake are supplied with water from Ljungan.
Klövsjö is the area with the five seasons. Spring, summer, autumn, winter and spring winter.