For the third year in a row Nyckelbryggeriers old-fashioned "Christmas Must" is the winner in Pricerunners "Best In Test".
"The taste is exactly what you want from a "Christmas Must". Sweet, yet less sweet than many of the more well-known brands. This means that it appeals to both children and adults around the Christmas table."
"Must" has not gone through the ordinary fermentation phase in regular wine and cider production. So, on first glance, it may sound like it is a relatively simple drink, but in fact, it has a unique complex recipe that differs from one producer to another.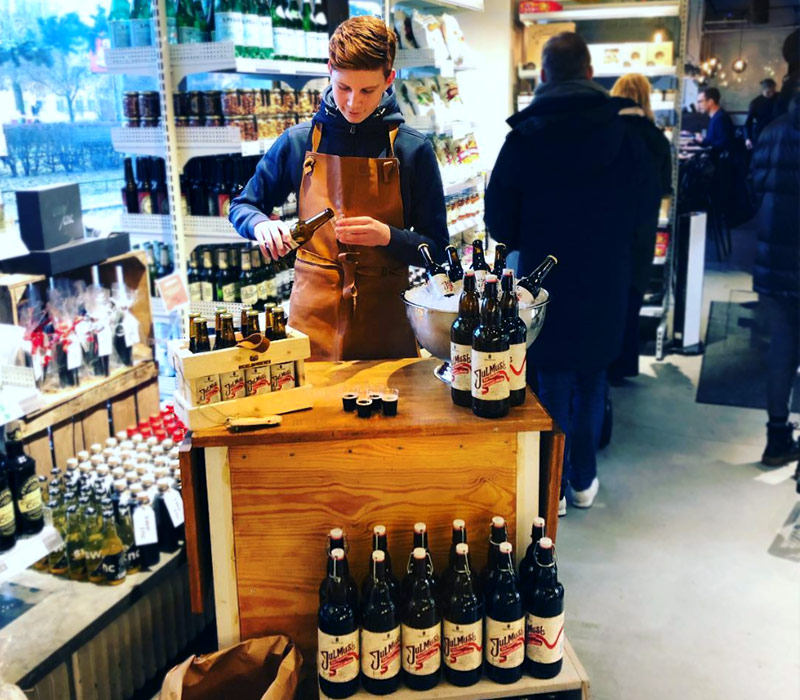 The carbonated soft drink "Christmas Must" (Gammaldags Julmust in swedish) was reviewed on the Swedish television channel 4 in December, 2017.
Not only did they give it the highest score in taste , they also loved the label design by Diablito Studios.