Allstyle Open #58 was the 30th year anniversary for this martial arts competition.
Allstyle is officially recognized by The Swedish Sports Federation just as Karate, Taekwondo, Kickboxing, Muay Thai, MMA etc.
Diablito Studios designed posters, digital backdrops intended for the big screen and the t-shirts and hoodies for the competing countries national teams .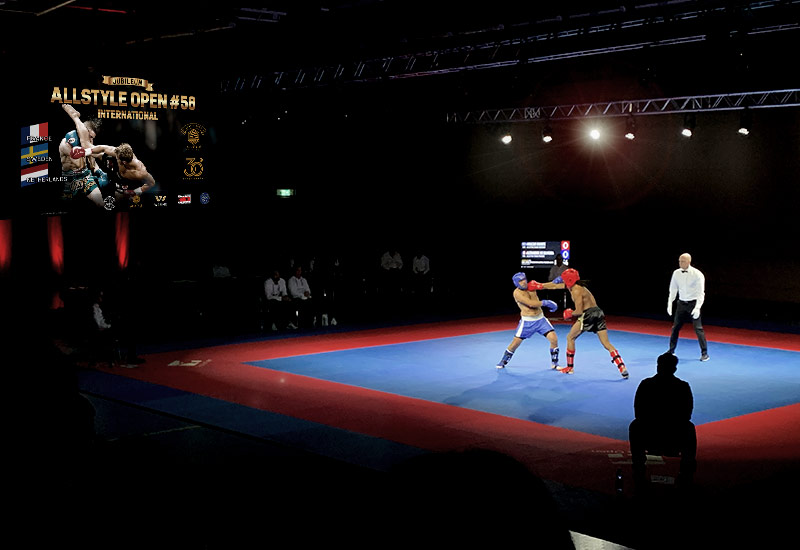 National, European and World Champions from Kickboxing, Taekwondo, Muay thai and Kung fu challenges Swedens national Allstyle team.

Match duration: two times two minutes with one minute rest between rounds.
Fights took place on a 8 x 8 meter rubber mat.
The highest score or Knock out lead to victory.
Thabo Motsieloa
President of the Swedish Allstyle Federation and founder of Swedish Allstyle Open.