Allstyle Open #60 – The Martial Arts Competition.
This will be the 60th edition of the Allstyle Open – Sweden's leading martial arts competition.

Diablito Studios once again designed posters, digital backdrops, T-shirts and social media material for the event Allstyle Open.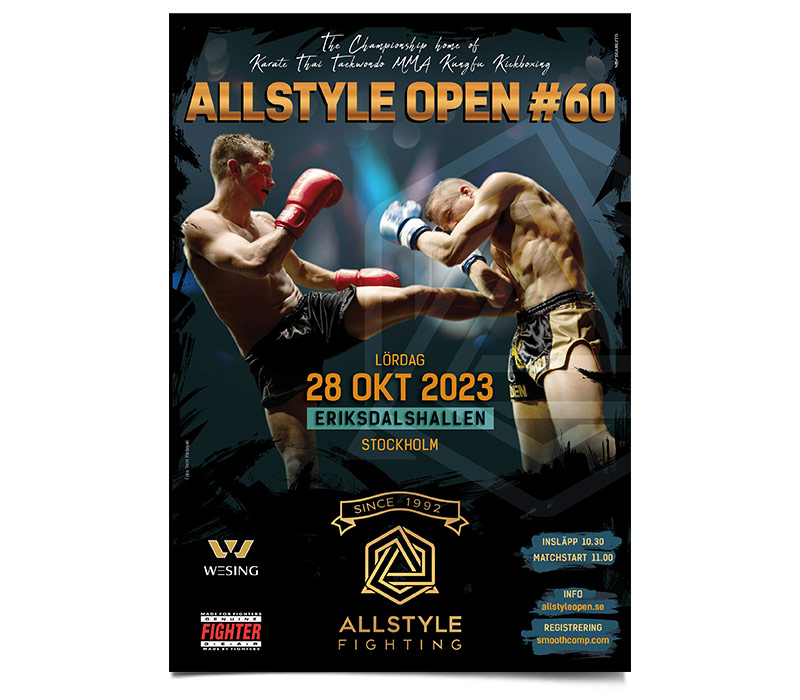 This is the competition where athletes from Muay Thai, Kickboxing, MMA, Kung Fu, Karate, Shootfighting and Taekwondo compete against each other under the same set of rules.
Allstyle is officially recognized by The Swedish Sports Federation.
Match duration: 2 x 2 minutes, with one minute rest between rounds. Fights take place on a 8 x 8 meter rubber mat. The highest score or Knock out leads to victory.